THYGE MEMORAL HALL ATTRACTS SUPPORT TO
KIIRA PRIMARY SCHOOL
The Discovery Channel, Global Education Partnership has donated to the School a DVD Player and 29" TV Screen with 40 DVD programmes sponsored by Coca-Cola Africa Foundation and Century Bottling Company.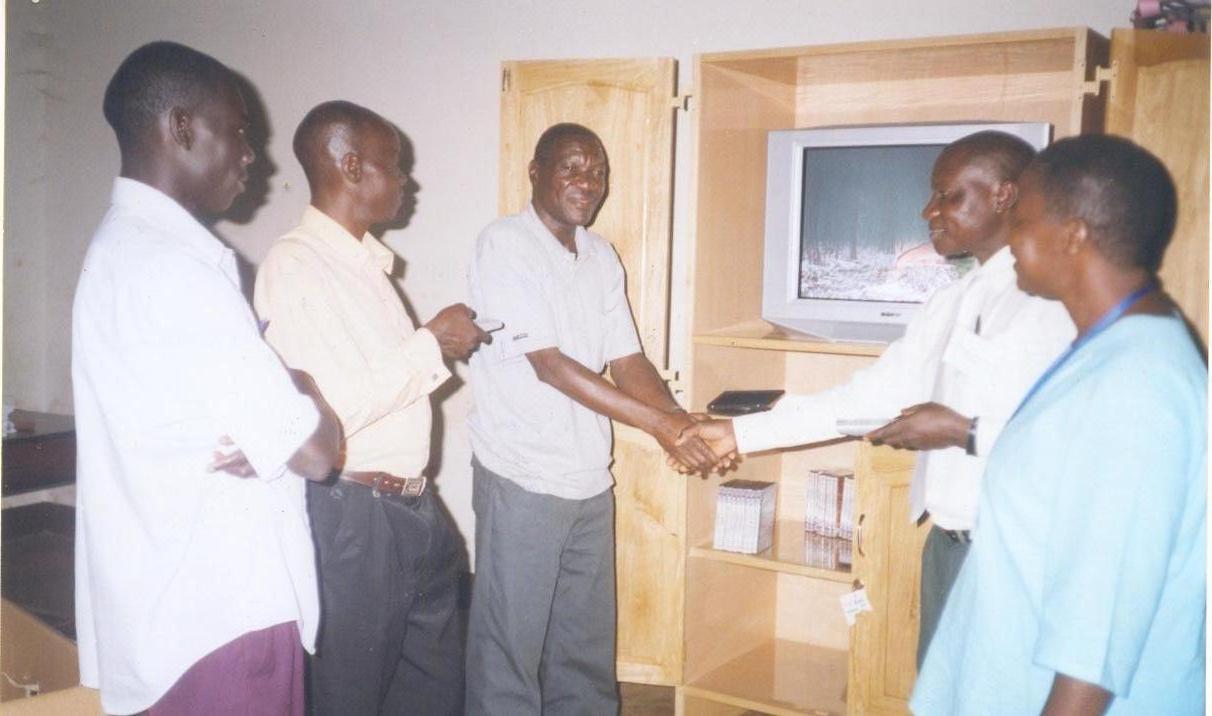 Chairman PTA welcomes back the Head teacher and his team from the Workshop also delivered were the DVD Player and TV Screen
The provisions of these facilities have not only added value to our School but have also stimulated interest in learning among our pupils and the community at large.
This is so because theses facilities have brought the outside world into our classrooms.
This will go along way to benefit both the school and the local community. Thanks to the Thyge Project for providing this hall without which perhaps this school would have not been a choice.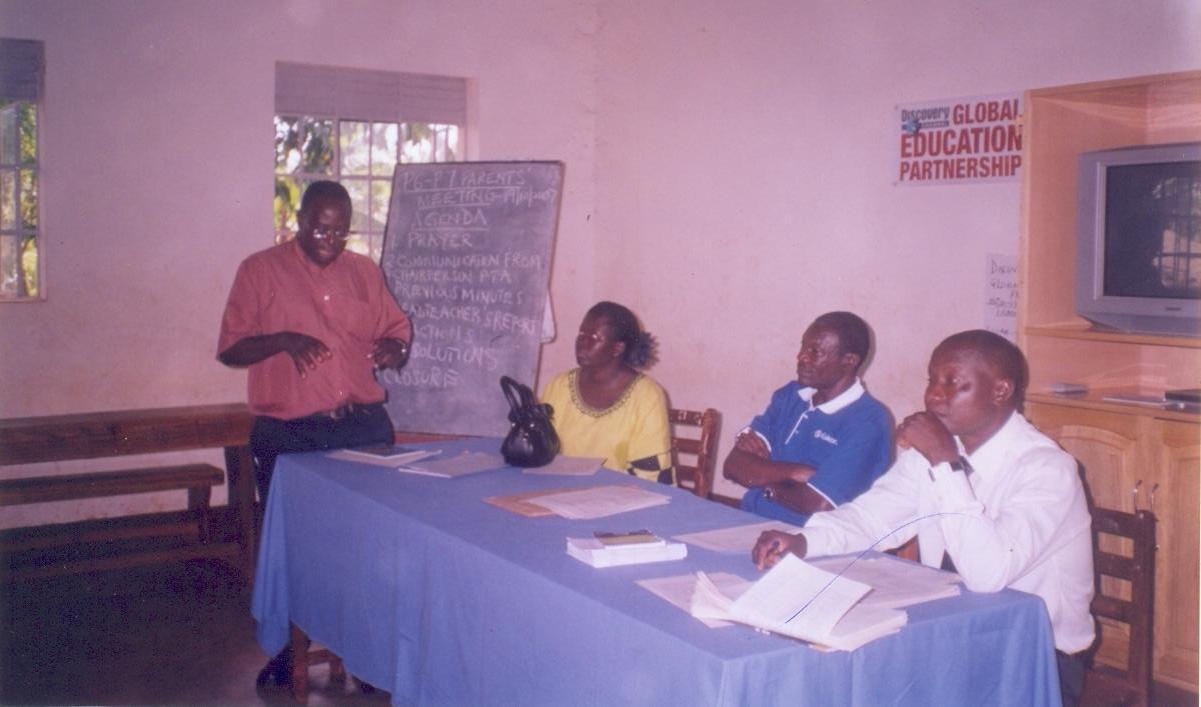 Mr Eriab Kyeyune and Victor Watsemwa at the Parents Meeting flanged by Chairman PTA and Head teacher
Mr Eriab Kyeyune is the Eastern Africa Regional Manager based in Kampala Uganda. Victor Watsemwa as a trainer and monitor of the project, is assisting him.
Between 20th – 24th August 2007, Seven (7) teachers with the Headmaster inclusive attended a one week training / workshop on the use of these equipments in class room teaching at Sunset Hotel:-
1. Mr. Bamuwamye Moses Head teacher
2. Mr Mugaya Charles Deputy Head teacher
3. Mrs Kamwana Magret Deputy Head teacher
4. Ms Kekulins Naita Deputy Head teacher
5. Mr. Guina Christopher Teacher
6. Ms Acam Eseza Teacher
7. Ms. Dezu Philister Teacher

Deputy Head teacher Mrs Margaret Kamwana assisted by Mr. Nelson Guina are currently in- charge of Library material and therefore are supervising the programme.