Kiira Primary School Receives New Chairs

(Mail fra Jonathan Tingo - formand for skolebestyrelsen, den 16. marts 2009).
It was on Wednesday 4th March 2009 at exactly 06:00pm, when a pick-up full of chairs arrived at the Thyge Memorial Hall in Kiira Primary School, to the surprise of the Head teacher and the children.
It was a donation of 60 metallic chairs with 9" plywood seats from the Thyge Family worth approximately USD 1,500.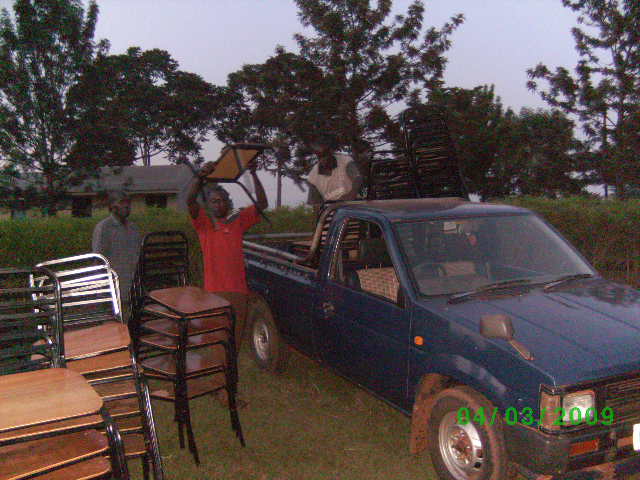 Chairs being offloaded in front of Thyge Memorial Hall
Foto: Jonathan Tingo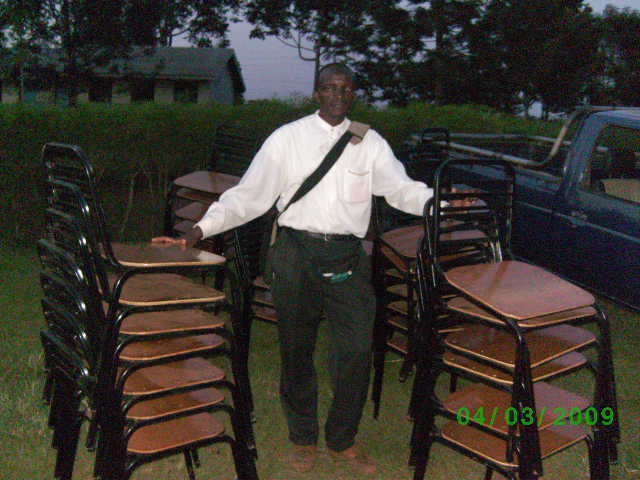 Christopher Nelson with the chairs just as he hands over
Foto: Jonathan Tingo
Mr. Christopher Nelson Guina delivered and handed over the chairs on behalf of the Thyge family, to the Head teacher Mr. Moses Bamuwamye, who received them on behalf of the School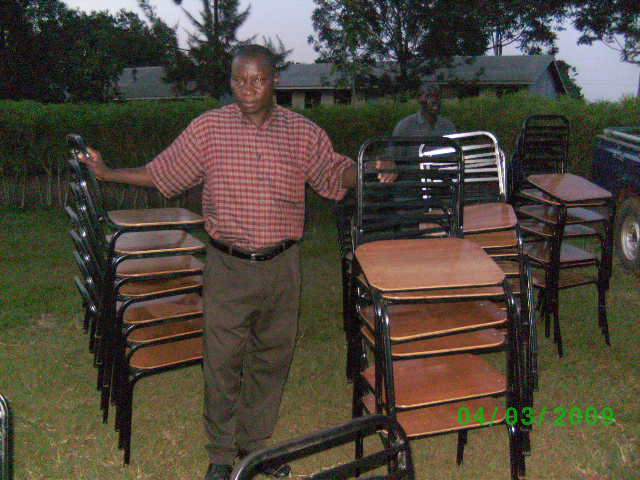 Head teacher receives the chairs
Foto: Jonathan TingoIt was indeed timely, as the following Friday 6th March 2009, the school was to hold its annual sports day which brings together the Parents and other Stakeholders.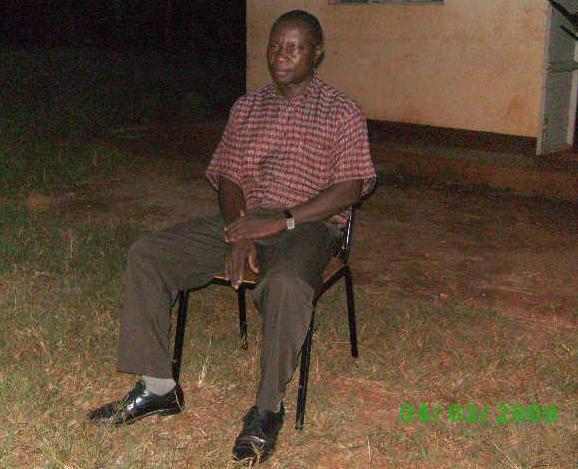 Head teacher tries one of the chairs
Foto: Jonathan TingoThe Head teacher, on behalf of the School and the community, expressed sincerely gratitude to the Thyge Family for their continuous support for the School.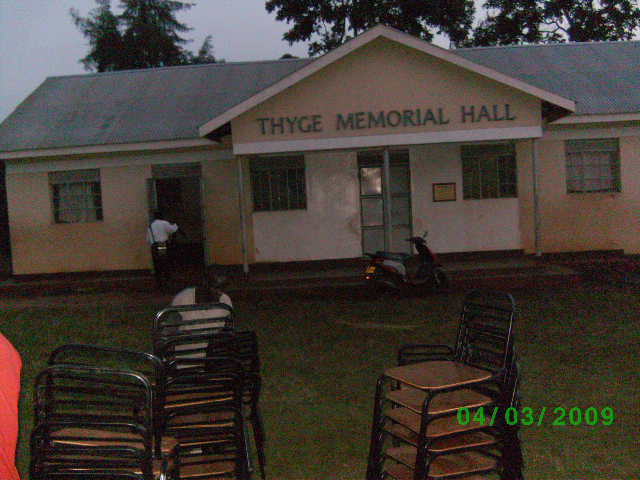 Chairs outside the Hall just before being taken into the Hall
Foto: Jonathan Tingo

"Webale nnyo" Thyge Family!!!
School Motto
"Discipline and Hard work Pay"